Because of a threat from Graymoor's original owners to evict the Sisters from the property, a barn was converted into living quarters for them in 1917 and called "Bethlehem."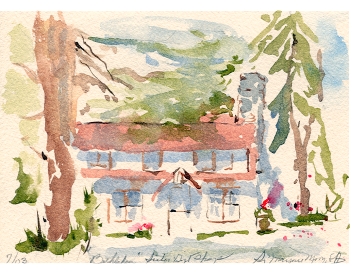 The dispute was resolved the next year when Governor Charles S. Whitman signed a bill that enabled the Sisters to secure a deed. Since they did not have to move into "Bethlehem," the building became home to the Tabernacle Guild, which made Gothic vestments, and the very popular Nativity Play begun by the Sisters.
The present well stocked and attractive gift shop of the Sisters evolved from the practice of the Sisters on the missions making gifts and sending them to "Bethlehem" for display on the anniversary of Graymoor's Foundation Day, December 15.